#MVPbuzzChat with Chirag Patel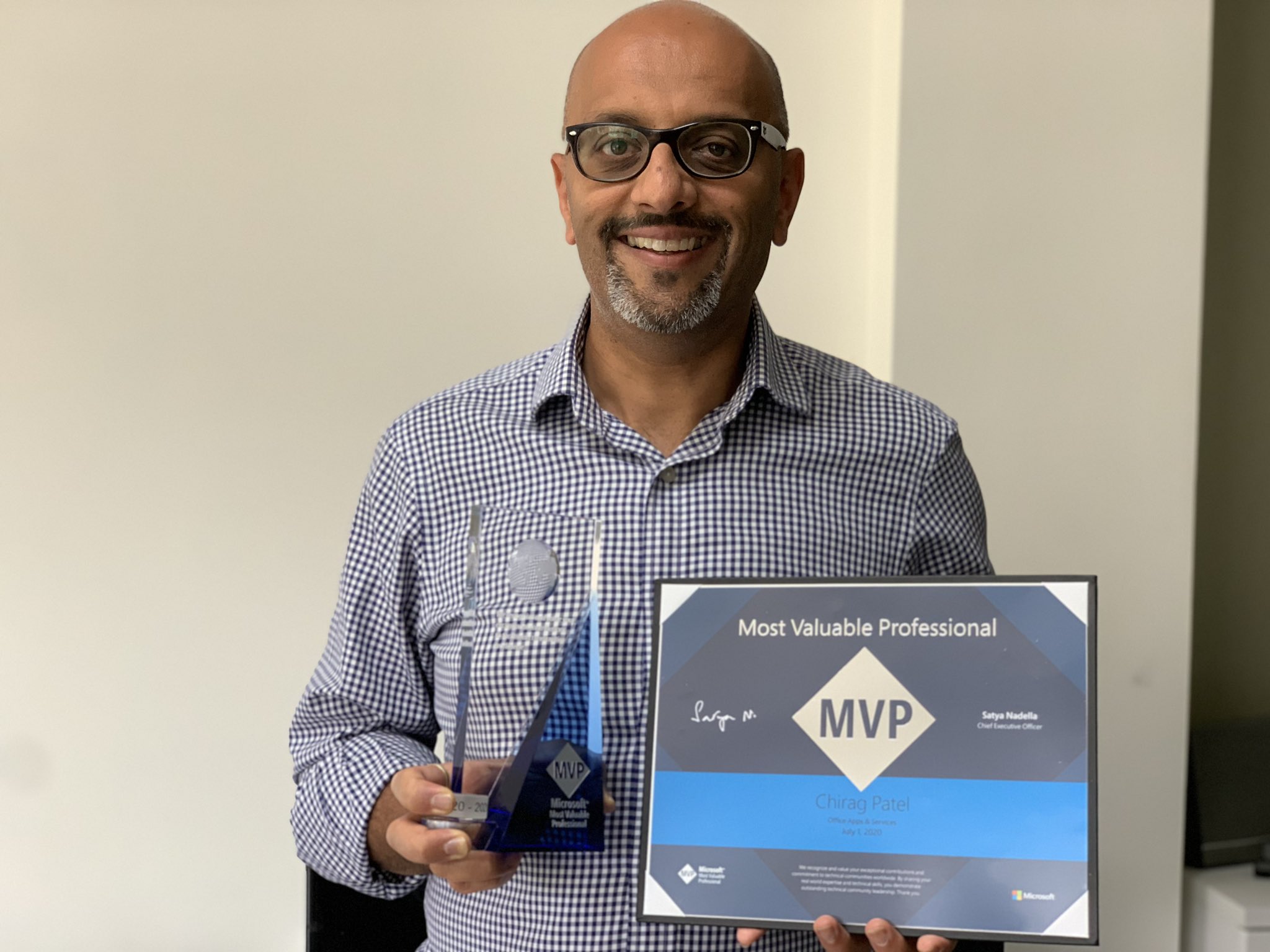 For Episode 149 of the #MVPbuzzChat interview series, I spoke with fellow Office Apps & Services MVP Chirag Patel (@techChirag), an independent Microsoft 365 consultant at Patel Consulting and is based in London, UK. Additionally, Chirag is an MCT (Microsoft Certified Trainer), a Microsoft 365 Certified Enterprise Administrator Expert, and TOGAF9 Certified Architect with more than 20 years of industry experience. On top of all of that, he is also a member of BCS & Chartered IT Professional (CITP), and is also an organiser of Microsoft 365 UK (M365UK) user group.
If you would like to follow Chirag or reach out and connect with him, you can find him on Twitter, LinkedIn, YouTube, and through his blog at https://techchirag.com/
You can also find this episode on the CollabTalk Podcast on Soundcloud, Apple Podcasts, iHeartRadio, Stitcher, and Spotify.