September 2023 Content Wrap-Up
Off the road for a month, and, of course, I finally caught covid (lost my unicorn status) and spent a little over a week in the basement with what felt like a really bad cold, followed by a couple weeks of fatigue. I've heard that a few folks caught it while at EduCon in Seattle. I feel great now. Glad to get past that and back into the swing of things.
What else happened in September? Lots of demos, calls with partner prospects, and making plans for Q4. As I posted yesterday, my schedule for Q4 is jam-packed with 8 events in the next two months before a Christmas break with family. Getting ready to head down to Las Vegas this week for the Power Platform Conference, followed by a 30-event tour of Malaysia, Singapore, and Philippines, and then a few days in Chicago.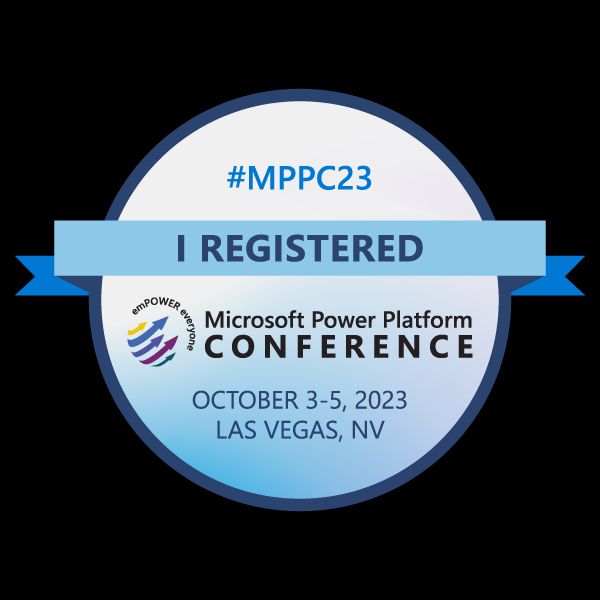 Planning is also in full swing for CollabDays Utah on March 1st. Our Call for Speakers is open in Sessionize through the end of October. And we're looking for sponsors, so if you'd like to participate, please let me know. We're expecting to have over 300 attendees at the Gail Miller Conference Center (Salt Lake Community College). I think we're also planning to host a #ShareSki event the following day, if you're interested.
Oh yeah, and in case you missed it, at the end of last month I closed out 730 days of daily blog posts (that's 2 years, folks) and am now shooting for 1,000 days. After that, I am definitely (probably) going to cut back on the volume. Also in the blogging news, I am preparing to migrate my blog off of Azure. Not the best place to host a WordPress site. Looking forward to a massive performance and SEO boost. Hope to get it done before I travel to APAC mid-month.
Here was my content output for the month:
Interviews
My CollabTalk Podcast moved from Fridays to Thursdays, allowing me to better promote episodes to all regions. I have a fairly full docket, with weekly episodes recorded through end of year. With my intense travel schedule in Q4, I'll soon wrap up my podcast recordings until December and January when I'll have more time. Of course, the weekly (every Monday) MVP interviews continue to be scheduled, but there again I have recordings completed through end of November.
TweetJam
There's some change happening with the tweetjams. While they continue to be one of my favorite things, it's become increasingly difficult to maintain and promote the monthly schedule. I'm skipping October (will be traveling and could not make the time) but will host events in November (before Thanksgiving) and the huge end-of-year tweetjam in December. But starting in 2024, they will be moving to quarterly, allowing me to publish the dates and questions far in advance and spend more time promoting and building quality panels. Of course, if a sponsor wants to host an additional tweetjam, I'm always happy to expand the event again to fit their schedule.
How Much Productivity is Too Much? [blog]
Is Complete Automation the Answer to Microsoft 365 Governance? [blog]
Articles
Between the interviews and AMAs, I did manage to produce a small batch of articles on topics that interest me.
AI, Hybrid Work, and the 10,080-Minute Week [blog]
M365 License Optimization and Cost-Saving Strategies [blog]
The Ethical Quandary: Reselling Anonymous/Anonymized Patient Data in Healthcare [blog]
#M365AMA
Logged another 12 community questions this past month, with at least that many already recorded for October, with one more recording session planned.
Blatant Self-Promotion
Yes, I made some annual lists. Lots of activities on the interwebs.
Music
I finally added some new music lists. I've been on an Andy Taylor kick with his latest album, which got me listening to The Power Station, too. And New Order is a staple in my household. I think they remain my wife's favorite band of all time.
Blue Plate Special: The Power Station [blog]
Blue Plate Special: Andy Taylor [blog]
Blue Plate Special: New Order [blog]
And that's it for September contributions. I'll maintain my daily posts, and have 5 or 6 articles and videos going live on TekkiGurus, as well as posts for the Rencore blog and for ESPC, so keep watching the social feeds for updates. Thanks for reading!